Here you will find everything you need as a clinician or pharmacist to prescribe and provide IQoro to your patient.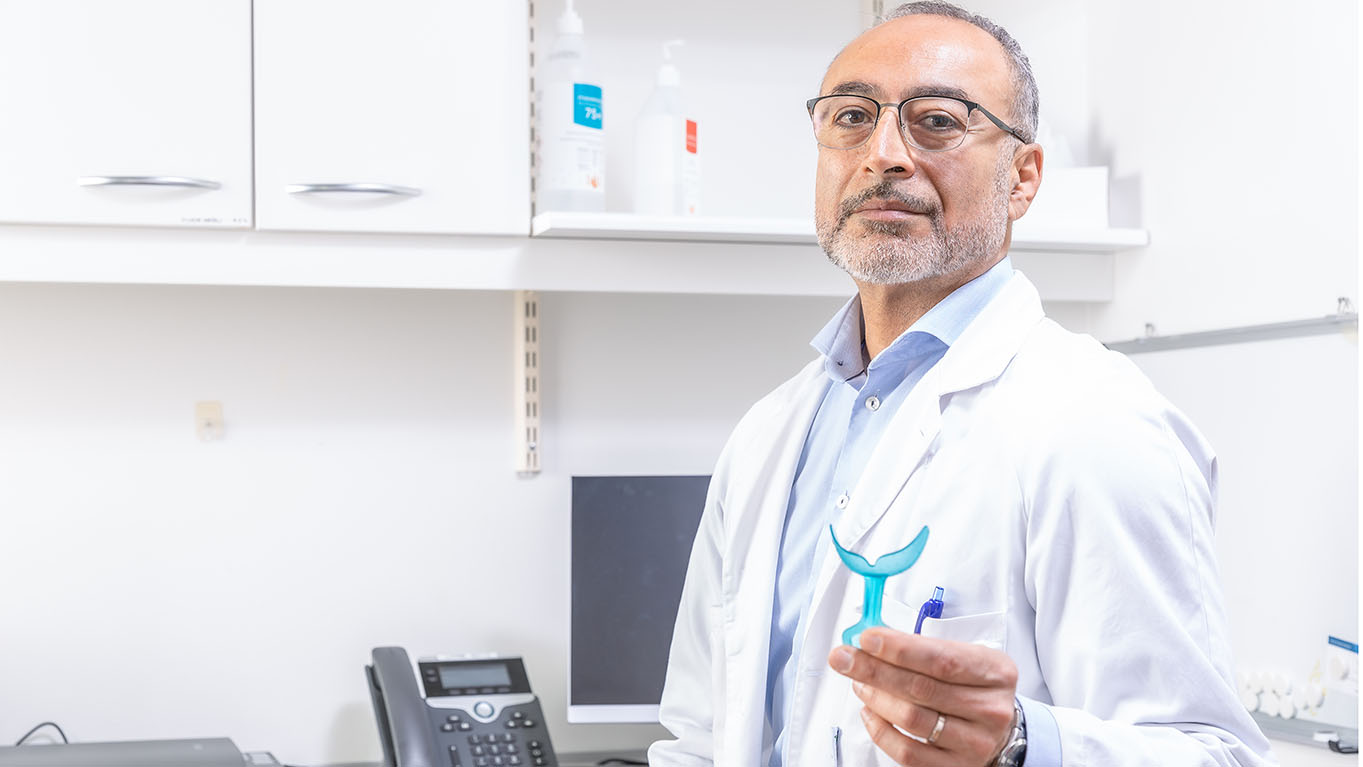 Drug Tariff Details
IQoro is listed in the Drug Tariff Part IX from May 1st, 2022.
It can be found under 'Appliances' in the category 'Neuromuscular Treatment Devices'. The two versions of IQoro listed there are:
Adult size 214-001T
Child size 214-002T (up to 8-10 years).
Referral for prescription
Clinicians without prescribing authority may wish to refer their patient to a GP for IQoro prescription. In these cases, a referral letter may be needed.
Below, you'll find a sample prescription letter that may be used as a template when making a referral to a GP or other prescribing practitioners. 
Fulfilling a prescription
To fulfil an NHS prescription, IQoro devices may be ordered from our wholesaler:
Sigma Pharmaceuticals PLC
HD House
Imperial Way
North Watford
Hertfordshire
WD24 4BB
| | | | |
| --- | --- | --- | --- |
| Item | DTA ref. | Sigma ref. | PIP code |
| IQoro – Adult | 214-001T | IQOROAD | 2147598 |
| IQoro – Child | 214-002T | IQOROCH | 214-1532 |
Sigma plc contact details
Email: [email protected]
Website: https://www.sigmaplc.com
Telephone: 0800 358 4427
Orders to: [email protected]
Contact: Helen Aston (customer services manager)

Alternatives to prescription
1. Independent therapists and NHS institutions will sometimes want to purchase a quantity of IQoro devices that can be held in stock for immediate use.
Such orders should be placed with IQoro's reseller to the NHS:
HENLEYS MEDICAL SUPPLIES LIMITED
Brownfields, Welwyn Garden City, Herts AL7 1AN
Tel: 01707 333164
Fax: 01707 334795
www.henleysmed.com
2. Individuals may purchase IQoro themselves from our website www.iqoro.com. The purchase price in the UK is £145.00 plus postage.
Costs for the patient
In some parts of the UK the device will be issued free-of-charge, in others a prescription charge will apply.
The cost benefits to CCG's, PCN's and NHS Trusts
In the case of procuring stocks for immediate deployment, it is likely that a case may need to be made internally to justify the purchase. The following data may be helpful in showing the potential cost savings associated with IQoro treatment.
Depending on the condition being treated the arguments are slightly different and therefore the following two documents show the reasoning in the cases of both treating dysphagia, and treating acid reflux conditions.

PDFs containing cost benefits of improved patient outcomes:
Cost benefits of dysphagia treatment
Cost benefits of GERD treatment